Ranwell Productions, Jacksonville, are the new programmatic advertising agency on the block, using new marketing methods to help boost conversion and increase profits for businesses using digital billboard advertising.
Ranwell offers programmatic advertising to target specific customer types using digital billboards. They will:
Help create your advertisements
Optimize your advert
Place your advert in a beneficial ad space
What Is Programmatic Digital Billboard Advertising
Programmatic Advertising on a digital billboard is far outstripping the traditional forms of advertising. Rather than posting an advert on a random billboard in the hope that someone that might be interested will walk past, programmatic digital billboard advertising allows businesses to target specific people in arranged locations throughout Jacksonville based on their habits, hobbies and interests found using location data and internet search history. Cookies on internet browsers offer the chance to segment customers into sections based on their daily routine and interests.
For example, if they make a daily commute, then you may want to advertise something enticing like a hot breakfast and coffee on their way which will inspire them to pull over and buy one. Getting the placement just right is incredibly important, as you need to make sure the right people will actually pass your ad at the right time to convert them.
Targeting Your Ad To Specific Geographical Areas Of Jacksonville.

Ranwell Productions now has access to a whole host of digital billboards throughout out Jacksonville area. This means that you'll be able to place your advert on any of these throughout different times of day depending on your target audience.
The beauty of digital billboards is that you'll be able to do all of this remotely, and if an ad space isn't quite working out for you, you'll have the ability to change to a different location to trial something else at the touch of a button.
Using the programmatic advertising method like this means that you can maximize your return on investment by reaching out to an audience that's more likely to make a purchase, rather than using a random location and a lot of guesswork which may cost you more money in the long run.
How Programmatic Digital Advertising works in Jacksonville. Shouldn't this be Billboard?
Using digital billboard advertising allows you to access locations all over Jacksonville by using a demand side platform to input your target audience. You'll be able to section off your customers based on their age, sex, hobbies and interests and find an advertising space that will reach them easily.
The platform will then flag up any locations that are great for those specific types of people so you can make an informed decision. Alternatively, the supply side platform can give sellers of ad space the opportunity to push relevant ad space out to businesses based on their specific requirements.
Once an ad space has been selected, the business will enter a real time bidding platform to bid against other businesses for the space. The highest bidder wins. This way the space sellers get a fair price for their space based on its popularity and the buyers don't have any obligation to go over their budget.
The digital element also gives you the ability to track your advert in real time and make changes and amendments remotely if you need to. If something doesn't seem to be working as it should, you can simply change it without wasting time and money on reprinting and refitting which would be needed for poster ads.
Digital Billboard Advertising Statistics
Digital billboard advertising is now one of the most popular and beneficial form of advertising for any business. The figures speak for themselves:
82% of Jacksonville residents remembered an advert from a digital billboard.
65% of people think that digital billboards are the future of advertising.
61% of people in Jacksonville think that digital billboards do actually work.
22% admit to acting on a digital billboard advertisement.
71% of people in Jacksonville think that digital billboards are more noticeable than ads online.
Scale Your Digital Billboard Ads
Scaling up your business using digital billboard advertising is easy. You'll be able to bid on ad spaces within the real time bidding platform which match your budget. If a space goes over budget, you have no obligation to continue, meaning you'll never spend more than you need to.
The analytics pulled from the platform also give you an idea of how much traffic each space might see, so you can predict how much conversion you might see from your advert. This means you can start off with a space that could appear less valuable to the wider business market, but perfectly hits your target audience. Even if you manage to convert a few people, these less valuable spaces won't cost a lot and any conversion you'll make is profit. You'll then be able to spend more money on your next advertisement to gradually scale up.
Cost Of Your Digital Billboard Ads In Jacksonville.
Currently it's only costing businesses in Jacksonville around 25 cents for up to 1000 impressions. That's 1000 relevant people walking past your advert.
If you get your target audience just right, up to 5% of those people might be converted. That's 50 purchases for just 25 cents – a huge return on investment.
Benefits Of Programmatic Digital Billboard Advertising
High Visibility & Effectiveness
Because of the size and location of digital billboards, they're extremely effective. They're usually displayed at points of high visibility next to the highway and can easily catch the interest of passers-by. The digital element allows you to add moving elements to your advert which have proven to be much more effective than static ads as they're eye-catching and cater to the changes in technology which everyone wants to see.
Simple To Edit A Campaign
Because you control all of the elements of your digital campaign remotely, it's much easier to edit in real time. If something isn't quite working out, you'll simply be able to make edits to you add or change the ad space remotely from a central dashboard. This beats having to wait for new printing and paying for someone to go out and fit new posters as with traditional advertising. You also don't have to worry about your advert becoming damaged and in need of repair, as digital ads can be moved and edited with ease – you don't even need to be at the location.
Fast Way To Get Your Message In Front Of A Mass Targeted Audience
Traditional adverts could take weeks of printing and editing, then you'd need to employ someone to put up your posters. However, digital billboards can be operated from anywhere at the touch of a button, so you'll have your ad up in minutes, so you don't waste all that time on planning. This extra flexibility even costs less.
Total Control Of Your Ad
With the data dashboard used in programmatic advertising, you'll be able to monitor the performance of your advert and you can make changes to the location if you need to just be bidding on a new space. You're in complete control, helping you with A/B testing so you can learn more about your marketing campaign as you grow.
Testimonials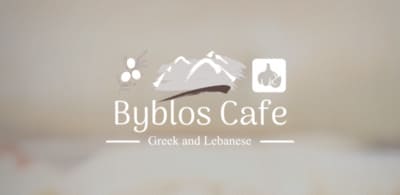 Billboard Ad Increased Online Searches & Revenue For Byblos Café By More Than 200%
"As soon as my billboard went live business immediately started to increase, I firmly believe that the billboard ads helped my restaurant and caterer's business grow."
… Joe Khraim
The Success Achieved FromBillboard Ads Has Transformed Remax's Business
"Over the years I've spent millions of on all sorts of media to get my message and bran out there nothing has made me an overnight and that celebrity like billboards have."
… Rob Dekanski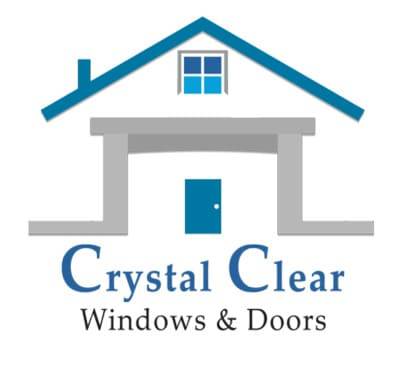 Running The Billboard Ads Resulted In a 60% increase in customers
"We decided to use billboards during the hurricane season to promote our hurricane proof windows we asked all our customers how they have heard of us and almost all of them say that they've seen our billboards"
… Tom Milol
Let Us Talk If You Are Interested
Programmatic digital billboard advertising can work wonders for your business growth by reaching out to the right people at the right time to increase your conversion.
If you'd like to know a little more about how digital billboards can help your business, Ranwell Productions has a team of dedicated professionals who are here to advise and assist in making your future a success.
To book an appointment with one of the helpful team, click on the button below.

Alternatively, Phone Us Direct on:
Or contact us by email using the form below
Take a look at our other advertising platforms in Jacksonville: –
Programmatic TV Advertising in Jacksonville
Programmatic Radio Advertising in Jacksonville
Programmatic Advertising in Jacksonville