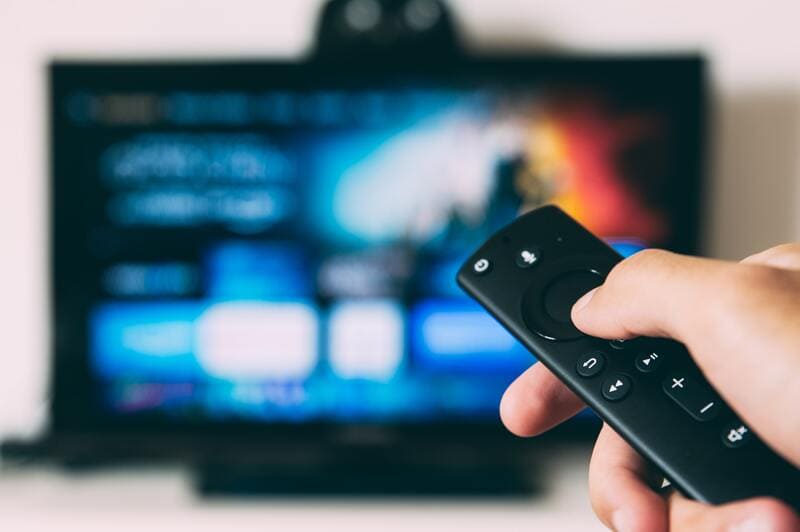 Programmatic TV Advertising: The Future Methods for TV Advertising
Marketing experts from all fields and professions have utilized TV advertisements to build brands and market their companies almost since television was invented. Over the past sixty years or so, these techniques have evolved into what we are familiar with today.
With this being said, television advertising is poised to evolve again through programmatic TV advertising. Below, we'll discuss what programmatic TV advertising is, why marketing experts should make this change, and which features we can expect in the future.
What is Programmatic TV Advertising?
So what exactly is programmatic TV advertising? What do we mean by "programmatic?" Let's take a look at these new techniques.
Essentially, this term refers to the buying and selling of ad space on TV, which is based on audience data. Previously, it's been the case that small-scale advertisers with little to no budget couldn't get advertisements. Booking TV inventory involved negotiations that were both inefficient and time-consuming.
Now, the rise of buying that is programmatic means that it's much easier for a wide range of advertisers to take advantage of TV media. Despite their smaller budgets, they can instantly access inventory that was previously too expensive and too much of a hassle to obtain.
What Makes Programmatic TV Advertising So Great?
It's a Growing Trend
First, and perhaps most importantly, this method of advertising uses amazing artificial intelligence or AI and is growing fast. The PWC even predicts that programmatic advertising will make up about one-third of the global TV ad revenue by the end of 2021.
This was made even more significant due to the initial impact of the COVID-19 pandemic during 2020. While marketing professionals were scrambling to react to this change in 2020, they began to work on their rebound in 2021.
Now, looking towards 2022, the future looks bright. Global spending on digital ads has increased during the past year. Programmatic ad spending is expected to grow immensely, with no signs of slowing down.
One previous estimate for the year 2019 predicted this ad spending would reach over $59 billion. Accounting for 84.9% of just the United States digital ad market, this is huge.
As if this growth weren't impressive enough, various reports have predicted this amount will increase to $81 billion by the end of 2021.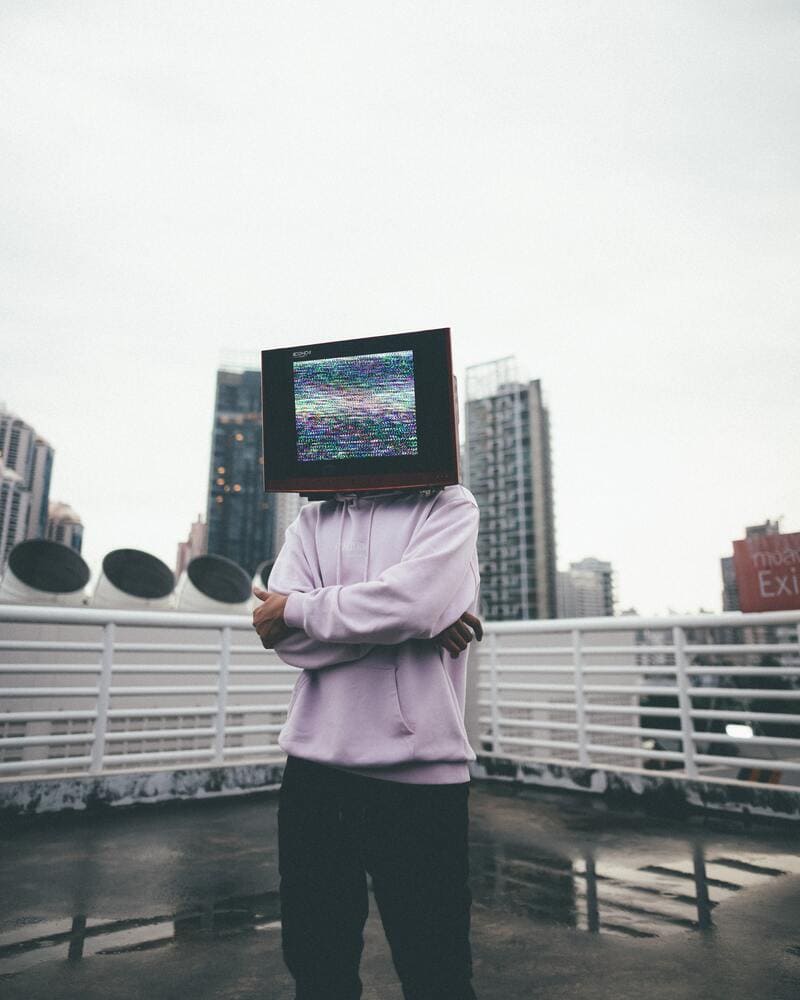 Improved Targeting
Video on Demand, or VOD, has also enjoyed recent improvements when it comes to marketing and ads. Advertisers can now run campaigns on these platforms that are similar to the programmatic technique. This is accomplished by showing unique ads to each household based on factors like location, gender, or age.
While this represents fantastic innovation, programmatic TV can further take these techniques. Programmatic TV advertising will reach audiences through owned first-party data. Bringing automated, data-driven ways to purchase ads against television content, these techniques provide the precision needed to target specific consumers and generate more conversions.
Streamlines All Buying Platforms into One
Most advertisers utilize several technology platforms to manage their ads across various channels. But with one buying solution, you can streamline all your ad buying through one efficient system, which will make it easier to:
Manage data
Analyze conversions
Measure audience engagement
Predict future trends and redefine strategies
What Kinds of Things Can We Expect from Programmatic TV Buying?
Lots of new and exciting things are on the horizon when it comes to the future of ad buying. Here are just a few things that we can expect from this new programmatic approach:
Real-Time Optimization
In the future, this new method of advertising will allow us to optimize these techniques using audience-based, almost real-time metrics. Essentially, this works towards bridging the gap that exists between digital and TV and will drive media consolidation at scale.
Data-Driven Targeting
The traditional approach to television advertising has been rooted in frequency, reach, gender, and age. By approaching these strategies on a programmatic level, Gross Rating Points (or GRPs) will be used as a replacement.
GRPs measure the size of an ad or an ad campaign by quantifying impressions, expressing them as percentages of target populations. First-party data, then second-party data, is then layered over these GRPs. This combination will help marketing professionals not only optimize content but make it much more personal for all users involved.
Cross-Channel Measuring
In the future, more brands will be able to take advantage of automatic buying. This means that they will use the same key performance indicators, or KPIs, across multiple channels, including programmatic television.
As a result, ad campaigns will become more efficient and holistic, with a more organic targeting technique at the center of every strategy.
Automated Buying
Creating one media plan instead of several across multiple platforms sounds much more efficient, doesn't it? Automated buying, brought on by advances in technology will allow television advertisers to streamline their strategies. Audience targeting and reporting will be consistent, including video, native, and display. Advertisers will have the ability to execute faster campaigns and increase visibility across channels.
Intelligent TV Measurement
Value can also be demonstrated through the interest and value surrounding a campaign, not just frequency metrics and reach. With programmatic TV advertising, you'll measure brand impact in the future by evaluating the number of customers that can recall your brand.
This is one of the strongest measures when it comes to brand awareness. This will undoubtedly result in campaign measurement, optimization, and planning that is much more effective.
Household Targeting
As it currently stands, only a small amount of programmatic television inventory can be targeted at individual households. However, Mindshare predicts that 30% of audiovisual advertising will be addressable by 2022. This results in a huge win for the television industry, audiences, and advertisers across the board.
Conclusion
The programmatic TV revolution is led by a drive to expand opportunities for advertisers and more relevant ads for their target audiences.
Sounds exciting, right?
We don't have to wait long to see this mission in action, either. They're already starting to take effect. Over the next few years, we can expect to see programmatic television gain the
same data-driven status as digital. It will allow advertisers to reach new audiences effectively, no matter their device or what they choose to watch.
Are you interested in being part of this programming revolution? To find out more about how you can leverage these benefits, click the registration link below and get started today!
Advantages of Programmatic TV Advertising | Ranwell Productions
If you want to take your advertisement to the next level, programmatic tv advertising is the future for your business. Learn more about how it can help your business, and call Ranwell Productions to get started.
NO There Are No, Zilch Nada, Zip, $0 Set Up Fees!
NO There Are No, Zilch Nada, Zip, $0 Per Campaign Fees!
NO There Are No, Zilch Nada, Zip, $0 Network Fee Mark Ups for recommending, referring, or promoting them!
YES We Only Require a $399.00/mo Recurring Fee to use our amazing platform.
YES You can earn FREE platform costs? For every 3 referrals that you send our way we`ll cover you monthly costs for a month. Yes, We will send you the funds to cover your fees for 1 month!
YES You can run programmatic TV ads in over 200 US markets Alone.
YES We provide you with 1 local tracking number to help measure all of your TV advertising efforts properly. Includes 1000 minutes. Just 3 cents for each additional minutes used. This is a robust call tracking center with full control of your number and you will get your own login access.
FEATURES INCLUDED:
*Call Recordings:
All calls are recorded. "Let customer know up front that all call are recorder for training purposes. set this up under ADVANCED" (Great for staff training & accountability)
*Ring 1 Number
Calls will Ring directly to any one number you choose. (Office, Cell, Wherever)
*Round Robin
Calls will rotate to multiple ring-to numbers based on the last number called. The first call goes to the first number listed, then the next call will be sent to the second number on the list and so on. (Great feature if you have multiple sales staff. (Keeps it fair!)
*Multiple Numbers
This will ring to all the numbers in the list. And whoever answers first takes the call. (Find out who your go getters are!)
*Advanced
Build your own advanced call flow using: Greetings, Menus, Ring 1 Number, Round Robin, Multiple Numbers, Voicemail, Specify Open & Close Hours and More.
*Voicemail
The callers will be immediately asked to leave a voicemail. (Very few reasons to ever use this feature)
YES We also provide you with insider training after you become a member of our platform.
This Training Features:
Why you should use our technology
Sales training
Script examples
Platform settings to use and more!
$497 Real World Value
Get Registered Here and Start Advertising on TV Now!
https://ranwelltv.com/websiteTV
Let Us Talk If You Are Interested
if you are interested in Programmatic TV Advertising for your business, but you want to find out more information, we would love to talk with you more about this opportunity.
Can you please click on the button below and you will be taken to a page where you can book an online appointment / meeting with one of our team members. We would love to talk to you about your goals and how we can enable you to reach those goals with our Programmatic TV Advertising service.

Alternatively, Phone Us Direct on:
Or contact us by email using the form below