Introducing our laser targeted Programmatic Billboard Advertising service where we provide you with THE most profitable way to advertise your business in San Antonio to enable you to get more leads with less ad spend and an amazing ROI (return on investment)
Ranwell Productions is a leading Programmatic Digital Billboard advertising agency offering a highly targeted service throughout San Antonio.
We offer the following services: –
Ad Creation
Ad Optimization To Your Targeted Demographics
Ad Placement
What Is Programmatic Digital Billboard Advertising
is the perfect media for local based businesses to get their message and brand noticed without the hefty price tag that typically accompanies advertising at this level and quality. The effectiveness of this form of advertising is very powerful for getting your brand and message known in high volume to a targeted audience.
Targeting Your Ad To Specific Geographical Areas Of San Antonio
At Ranwell Productions, we have a vast number of digital boards located throughout the San Antonio area. These boards can stream your message so that it is targeted to specific districts and neighborhoods of San Antonio. We can even target specific boards and individual locations so that your ad is only seen by people in the exact geographic locations you choose, so if you have a baby cloths shop in Sunset Ridge Shopping Center for example, we can make your ad appear on specific boards around the shopping center or within the immediate district if you like.
The choice and flexibility of targeting your audience is completely in your hands to enable you to maximize your ROI (return on investment)
How Digital Billboard Advertising Works In San Antonio
The digital billboards that we display your ads on our situated in strategic locations throughout San Antonio. They are capable of displaying video as well as static ads.
The ads are placed by using high-tech algorithmic technology that enables your ads to appear in the locations you choose so that they can respond in real time to real-time market conditions and current events.
You, the customer, determine the exact times and places you want your ad to appear. You can even control so that your ad only appears during certain weather types, at certain times of the day and also within your specific budget. You have total control and flexibility with programmatic digital billboard advertising.
Digital Billboard Advertising Statistics
Digital Billboard Advertising is a very effective form of advertising. The statistics show that people take more notice of this form of advertising than other less targeted options.
82% recalled a specific ad they saw on a digital board
65% agree that digital billboards are one of the most effective methods for a new business to get known in the area
61% agree that digital billboards are an effective way for businesses to get their message about their sales & offer campaigns
22% have responded to and taken action as a result of the ad
71% feel digital billboards stand out and are more effective than online ads
Scale Your Digital Billboard Ads
You can set your Digital Billboard Ad up and work with a small budget initially so that you can determine the ad performance. You can then scale your ad by budget once you have proven your ROI.
You can also test your ad in other locations with a test budget and scale display locations that work best for your business
Cost Of Your Digital Billboard Ads In San Antonio
Based off what's available in the market so you could pay as little as like 25 cents for a thousand impressions.
This cost is a guide to show you how low cost this form of advertising can actually be. If you are interested in talking with us further on this, we can tailor an ad campaign to your budget.
So please click on the button at the bottom of this page to book a no obligation call with us.
Benefits Of Programmatic Digital Billboard Advertising
Programmatic TV Advertising is the future of local & national business advertising. There are a few amazing benefits for your business with this form of advertising: –
High Visibility & Effectiveness
Digital billboards are proven to be more effective than static billboards because they are bright, highly visible and are proven to be effective and engaging to your target audience.For this reason, the digital boards we work with have been placed in high profile, prime locations such as shopping centers, high traffic intersections and key locations throughout San Antonio.
Simple To Edit A Campaign
the beauty of digital billboards means that you can alter your message at any time. This means you can effectively test your ads for best performance / ROI and scale the best performing ads to maximize your return.
Fast Way To Get Your Message In Front Of A Mass Targeted Audience
Your digital billboard ad can be created and uploaded to the boards in a matter of hours. Static ads take weeks for poster print and getting them in their location. Digital billboard ads are far more flexible and are the way of the future for local advertising.
Total Control Of Your Ad
With digital billboard advertising, you have complete control of your ad campaign. You can display your ads wherever you want on any digital boards within the San Antonio area. You can display at any time and / or on any day. In addition to this, you can run different ads at different times of the day if you wish. This flexibility enables best results and return for your ad spend.
Testimonials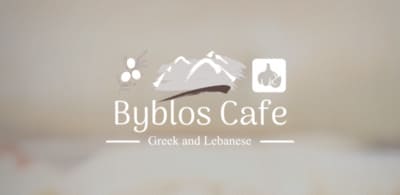 Billboard Ad Increased Online Searches & Revenue For Byblos Café By More Than 200%
"As soon as my billboard went live business immediately started to increase, I firmly believe that the billboard ads helped my restaurant and caterer's business grow."
… Joe Khraim
The Success Achieved FromBillboard Ads Has Transformed Remax's Business
"Over the years I've spent millions of on all sorts of media to get my message and bran out there nothing has made me an overnight and that celebrity like billboards have."
… Rob Dekanski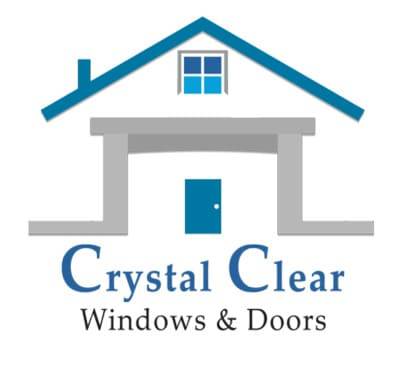 Running The Billboard Ads Resulted In a 60% increase in customers
"We decided to use billboards during the hurricane season to promote our hurricane proof windows we asked all our customers how they have heard of us and almost all of them say that they've seen our billboards"
… Tom Milol
Let Us Talk If You Are Interested
If you are interested in Programmatic Digital Billboard Advertising for your business, but you want to find out more information, we would love to talk with you more about this opportunity.
Can you please click on the button below and you will be taken to a page where you can book an online appointment / meeting with one of our team members. We would love to talk to you about your goals and how we can enable you to reach those goals with our Programmatic Digital Billboard Advertising service.

Alternatively, Phone Us Direct on:
Or contact us by email using the form below
Take a look at our other advertising platforms in San Antonio: –
Programmatic TV Advertising in San Antonio
Programmatic Radio Advertising in San Antonio
Programmatic Advertising in San Antonio