Ranwell Productions, Miami, are the pioneers of Programmatic Advertising, helping businesses boost their conversion rates and increase profits by targeting advertising to the local area using digital billboards.
Ranwell prides themselves in offering targeted digital billboard services in:
Ad Creation
Ad Optimization
Ad Placement
What Is Programmatic Digital Billboard Advertising
Programmatic billboard advertising using a digital billboard is becoming a more popular form of advertising than the traditional billboards. This is because the digital format has lots more benefits than a poster, including lowered maintenance costs and remote flexibility, as well as being more popular due to customer preference, as the use of technology is now becoming more popular.
Programmatic digital billboard advertising uses the location data on mobile devices to determine the behaviours of the local target audience, meaning advertisers can find the best location for their billboard ad to be able to attract the people that will be most interested in their products. This avoids random advertising that could display on billboards across the country and possibly reach people who aren't interested or aren't in the Miami vicinity in order to make purchasing likely, or even possible.
Targeting Your Ad To Specific Geographical Areas Of Miami

Ranwell Productions now has access to many digital billboards across the whole of Miami (and there are a lot). This means that you can buy space on any of these billboards based on their locations in order to capture the most people that are interested in your product area.
For example, if you're advertising a new baby clothes line, it's probably a good idea to advertise in the middle of the day or on a Saturday outside other places that advertise children's clothing or baby furniture. This is because parents are most likely to be shopping at those times in that area.
Using a targeted method to deliberately reach out to the people that might be interested in your products will secure more conversion and a higher return on investment.
How Digital Billboard Advertising Works In Miami. Shouldn't this be Billboard?

Digital billboard advertising adds more possibilities and flexibility when it comes to converting your customers in Miami. While static adverts do work, it's normal for moving items and bright colors to catch the attention of passers-by more easily. Adding video content can actually increase the number of people taking notice of your billboard, meaning there's a larger pool of people to convert.
The digital billboard also gives you more opportunities to be flexible with changes and updates, if the ad isn't quite working out. While a static billboard would require a whole new printing process and someone to go and fit the new one, a digital billboard can be control remotely from a central hub and updated in minutes, allowing businesses to be more reactive with advertising.
Using a programmatic advertising platform will allow you to view the ad's performance in real-time using the dashboard and will provide data regarding how effective the ad space has been in the past. Based on the location data on mobile devices, you can also see which kinds of people pass by the particular billboard, allowing you to be more selective about which board you used based on who will be interested in your products.
Digital Billboard Advertising Statistics
Digital billboard advertising is increasing in popularity due to its extending success. The figures across Miami speak for themselves:
82% of Miami residents remembered an advert that was broadcast digitally.
65% of people said that they feel this is the future of advertising.
61% of Miami residents feel that digital billboards actually work while driving.
22% of people admit to making a purchase based on a digital billboard advertisement.
71% of people feel that digital billboards are much more noticeable than online ads.
Scale Your Digital Billboard Ads
Digital billboard advertising makes it easy to scale up if you're a small business. When you're just starting off, it's not feasible to spend thousands of dollars on huge advertisements, so the best course of action is to target a smaller group that you can almost guarantee will convert to make a purchase and increase your ROI.
Programmatic advertising using digital billboards gives you the opportunity to scale up by presenting adverts specifically to a localised audience. This brings customers into your store or showroom as they're in the local area. This means that you don't need to spend so much money on nationwide ads and are still more likely to get a larger return.
On top of this, you can choose your location based on your target audience, so you can select a specific billboard that you know will be seen by your audience, based on their interests using their cookie data built up from mobile devices.
The use of programmatic advertising gives you the ability to focus on smaller audiences, therefore minimizing the cost of the advert, while actually seeing more relevant traffic coming through your doors. The process is the newest form of A/B testing where trails of a certain add can be tested and changed reactively from a remote destination to improve your reach. The more your ad works, the higher your ROI will be and the more you can spend on advertising to scale up next time around.
Cost Of Your Digital Billboard Ads In Miami

Digital billboards in Miami are incredibly cost effective. On average, they're around 25 cents for up to 1000 impressions. That's a reach of 1000 people seeing your ad for just 25 cents.
If you get your targeting right, you may get around 5% conversion. That's 50 purchases for just 25 cents – a massive return on your investment!
Benefits Of Programmatic Digital Billboard Advertising
High Visibility & Effectiveness
Billboard ads are an excellent way to advertise your business. They're eye-catching and can capture a local audience that's most likely to visit your store. The digital billboard has also proven to be much more effective than the static ads. This is because moving pictures grab the attention of an audience at junctions or on roads. People are also much more likely to want to see a moving ad than a poster, as the changes in technology mean that lots of people are now glued to their digital devices every day.
Simple To Edit Campaign
Using a digital billboard gives you much more flexibility than a traditional poster billboard. If you notice your ad isn't doing too well, you can control what the public see and where they see it from a central dashboard with all the real-time figures. This means you can make changes to your ad to improve your conversion in minutes.
Relying on posters could take weeks of redesigning, printing and you'd then have to employ someone to go out and put the posters up too.
Fast Way To Get Your Message In Front Of A Mass Targeted Audience
If you have a new product on offer, digital billboard advertising is the fastest way to get it in front of your customers. You can create a digital ad and sign up for an ad space all online. You could have your advert up and running within days of your product launch at a much lower cost in comparison to printing and creation.
Total Control Of Your Ad
With the interactive dashboard, you can see where you advert is best placed throughout Miami using real-time data. You'll be able to see where your target audience frequents and aim your ads in that direction. If something changes, it's then easy to make a quick amendment on the dashboard or change your ad space by bidding on a new opportunity. It's the most flexible way to work advertising to get the highest return.
Testimonials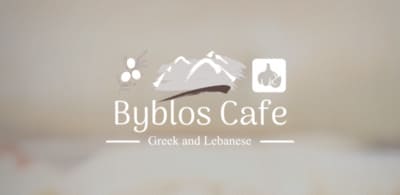 Billboard Ad Increased Online Searches & Revenue For Byblos Café By More Than 200%
"As soon as my billboard went live business immediately started to increase, I firmly believe that the billboard ads helped my restaurant and caterer's business grow."
… Joe Khraim
The Success Achieved FromBillboard Ads Has Transformed Remax's Business
"Over the years I've spent millions of on all sorts of media to get my message and bran out there nothing has made me an overnight and that celebrity like billboards have."
… Rob Dekanski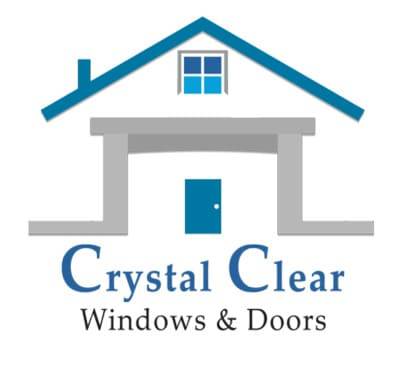 Running The Billboard Ads Resulted In a 60% increase in customers
"We decided to use billboards during the hurricane season to promote our hurricane proof windows we asked all our customers how they have heard of us and almost all of them say that they've seen our billboards"
… Tom Milol
Let Us Talk If You Are Interested
If digital billboard advertising sounds like the right fit for you, then Ranwell Productions is here to help you design your ad, select the right advertising spaces for your audience and make sensible bids to help you scale up and get the most out of your marketing.
For more information or a chat about potential opportunities, select the button below to get through to one of our expert team.

Alternatively, Phone Us Direct on:
Or contact us by email using the form below
Take a look at our other advertising platforms in Miami: –
Programmatic TV Advertising in Miami
Programmatic Radio Advertising in Miami
Programmatic Advertising in Miami