Ranwell Productions lead the way in offering a first-class programmatic digital billboard advertising service throughout Houston.
Offering a highly targeted service in the following areas: –
Ad Creation
Ad Optimization
Ad Placement
What Is Programmatic Digital Billboard Advertising?
It is the ideal means for businesses which are based locally to advertise their message and get their brand noticed, yet without the typical high rates charged by other advertising companies of this calibre.
This is a highly effective and powerful form of advertising enabling your message and brand to become known in considerable quantity to your targeted audience.
Targeting Your Ad To Specific Geographical Areas Of Houston

Ranwell Productions has a substantial number of digital billboards across Houston. Your message can be targeted to specific regions and areas of Houston on these boards. Even an individual board can be targeted in a specific location allowing you to select an exact place where the people you choose will see your message. For example, you might want people in the River Oaks shopping centre to see an advert about your baby clothes shop, so around the shopping centre your advert will appear on selected boards, or these boards can be in the immediate vicinity of the centre.
You have the ability to maximize your return on investment by being flexible and in control of choosing where your audience will be targeted.
How Digital Billboard Advertising Works In Houston

With the ability to display video as well as static adverts the billboards which will display your ads will be located in calculated positions throughout Houston.
Your ads will be displayed using advanced algorithmic technology enabling them to be revealed in positions of your choice. This gives the ability to react in real time to present retail circumstances and the present-day events.
We give control to you the client to regulate the precise schedule and placement of your adverts. Wherever you want them to appear and even if you like during specific weather conditions, at certain times of day, and tailored to your own budgeting requirements.
Digital Billboard Advertising Statistics
Information shows that the population responds to this format more than to less direct methods. It is a highly fruitful method of advertising.
82% recollected a particular advert they had seen on a digital board.
65% acknowledge that for a new enterprise to develop in the locality digital billboards are key.
61% Agree that digital billboards are a successful way for a business to make known its offer drives.
22% Have acted upon an advert placed in this way.
71% notice digital billboards more so than online ads.
Scale Your Digital Billboard Ads
To begin with you may prefer to work with a smaller budget as you assess the success of your Digital Billboard Ad. In time once you have proven your ROI, you will then be able to tailor your budget accordingly.
You may want to test your advert in other places with a budget for that area which can then be scaled suitably.
Cost Of Your Digital Billboard Ads In Houston

Gleaned from what exists currently in the field you could pay a mere 25 cents for a thousand impressions.
This is a guide to illustrate how affordable this means of advertising can be.
We can customise an ad campaign specific to your budget requirement if you are interested in discussing this in more depth.
So go ahead and click the button at the bottom of the page to book a no obligation call with us.
Benefits Of Programmatic Digital Billboard Advertising
High Visibility & Effectiveness
The future of local and national business advertising is in Programmatic Billboard Advertising.
Offering several astonishing rewards for your business with this method of advertising.
Proven to be more effective at advertising than static billboards, digital billboards are eye-catching and vivid. They are effective at capturing the attention of the target audience.
In consequence the digital boards we work with are placed in prominent positions such as shopping centres, high volume traffic junctions and prime locations throughout Houston.
Simple To Edit A Campaign
With digital billboarding you are at liberty to edit your message whenever you want. Effectively testing your ads for achievement/ROI. Therefore, scaling your more efficient ads to maximise your returns.
Fast Way To Get Your Message In Front Of A Mass Targeted Audience
Whereas static ads can take weeks for your poster printing and getting them to the location, in a matter of hours you will be able to create and upload your digital billboard. Being so highly flexible digital billboard ads really are the way forward in local advertising.
Total Control Of Your Ad
Digital billboards will give you direct control over your advertising campaign. With the flexibility to display your ads anywhere you want on whichever digital boards you chose in Houston. You have the option to display at any time of any day. Additionally different ads can be selected to run at different times during the day. Such flexibility ensures the very best results and the best return for your advertising budget.
Testimonials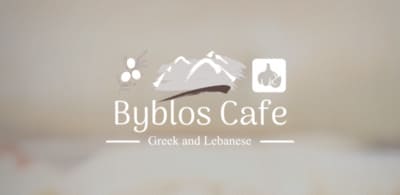 Billboard Ad Increased Online Searches & Revenue For Byblos Café By More Than 200%
"As soon as my billboard went live business immediately started to increase, I firmly believe that the billboard ads helped my restaurant and caterer's business grow."
… Joe Khraim
The Success Achieved FromBillboard Ads Has Transformed Remax's Business
"Over the years I've spent millions of on all sorts of media to get my message and bran out there nothing has made me an overnight and that celebrity like billboards have."
… Rob Dekanski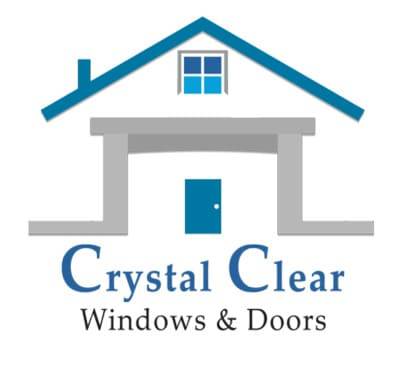 Running The Billboard Ads Resulted In a 60% increase in customers
"We decided to use billboards during the hurricane season to promote our hurricane proof windows we asked all our customers how they have heard of us and almost all of them say that they've seen our billboards"
… Tom Milol
Let's Talk if You Are Interested.
We would love to talk with you if you are interested to find out more about this opportunity to grow your business using programmatic advertising.
If you would like to learn more about the opportunity to grow your business using, we would love to talk to you.
Please just click on the button below which takes you to a page enabling you to book an online appointment with a member from our team.
We can talk to you about your objectives and give you the best advice to make those goals attainable through programmatic digital billboard advertising.

Alternatively, Phone Us Direct on:
Or contact us by email using the form below
Take a look at our other advertising platforms in San Antonio: –
Programmatic TV Advertising Houston, Texas
Programmatic Radio Advertising Houston TX
Programmatic Advertising in Houston